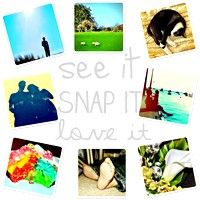 The theme for this week's See it, Snap it, Love it, is: Sparkle.
Taking out of focus pictures of sequins on your front lawn in the morning sunshine only gets you a damp bottom and some very strange looks from your neighbours.
Perhaps they were concerned I was no longer taking pictures of headless Barbies in the birdbath.